Here in Surrey, UK we have had such grey skies, rainy days and even cold weather! I hope we will have some beautiful flowers this summer as a result of the abundant rain to make up for this!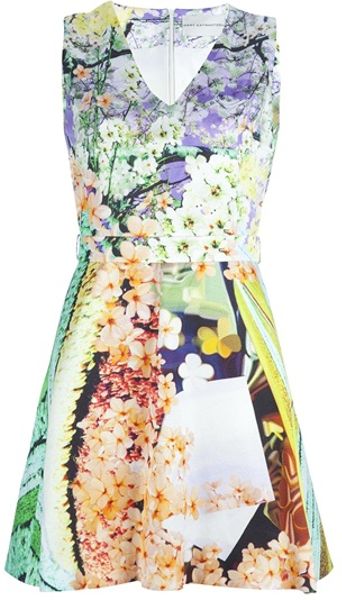 Mary Katrantzou
Balalaika Dress
http://www.lyst.com/clothing/mary-katrantzou-balalaika-dress-multicolour/?utm_source=175903&utm_medium=product&utm_campaign=link
The balalaika is a stringed musical instrument popular in Russia, with a characteristic triangular body and three strings. I remember as a young girl listening to the Balalaika via Microsoft Encarta world music interaction page- Ah Microsoft Encarta, I loved you! Those days of reading, listening and watching through the screen was pure magic.
There is an good article in Tank magazine supplement (Spring 2012) about Mary Katrantzou, it was interesting to learn that while she creates a lot of patterned fashion designs she herself likes wearing black. She creates lovely patterned dresses and this one reminds me of spring- the spring we should be having in the UK with lots of blooms and lilac-clear evening skies, warm enough to walk around outside without a jacket!!